Elementary
Dear Elementary Parents and Students,
We have created a special Weebly site for our Elementary school to continue learning through online learning and remote communication between teachers and students! This website will be your one stop to find school work posted, as well as websites that have incredible learning tools for elementary students!
We want to make it as simple as it can be for you to make sure your students receives the educational resources to continue learning. Click below to access the website, and if you need the website password please email our Elementary Dean Kristen Allen at kallen@parkwaychristian.org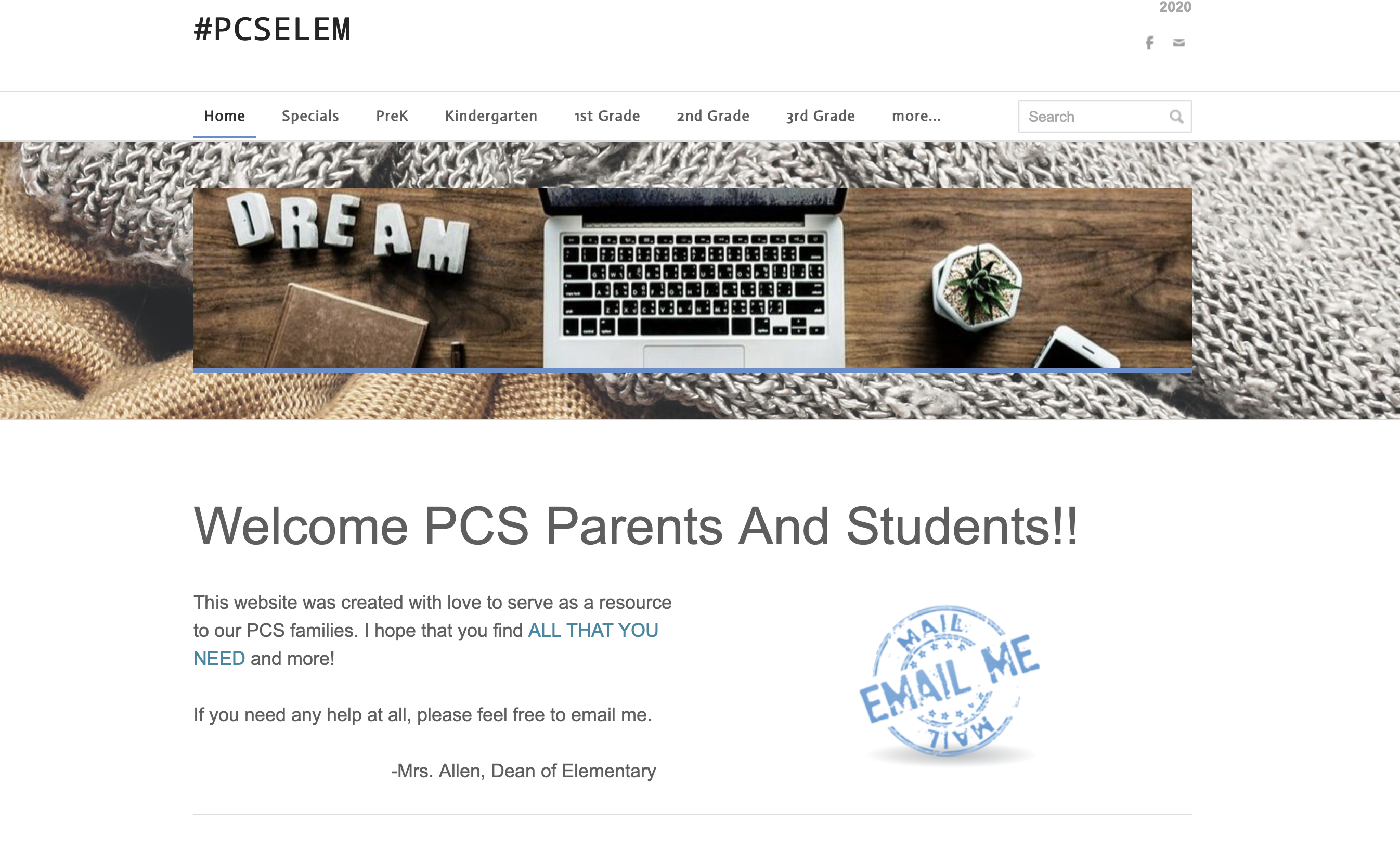 Middle School and High School
Dear Middle School and High School Parents,
If there is anything we can celebrate during this time, it is that our Middle School and High School has been participating in one-to-one learning for several years. This means that our education is prepped for online learning, and digital communication between teachers and students. Google Classroom will be the best way for your student to receive communication from their teachers, as well as receive daily assignments and video lessons. We have created guidelines for MS/HS students to follow during this time, please click here to download those guidelines for you student.
We know that your student will need the most support during this difficult time, because of that we have set up a service for your student to video conference with their teacher, as well as other students, if they have questions regarding their assignments and lessons. We are asking that the student set up an account through the service Zoom. Click here to access the Zoom website and create an account.