How To Place Lunch Order on your Computer
Step 1
CLICK ON PARENTSWEB LOGIN
(LINK WILL BE LOCATED AT THE END OF THE DIRECTIONS)
Step 2
ENTER EMAIL AND PASSWORD
(IF YOU HAVE NOT OBTAINED A
PASSWORD PLEASE CONTACT THE SCHOOL OFFICE)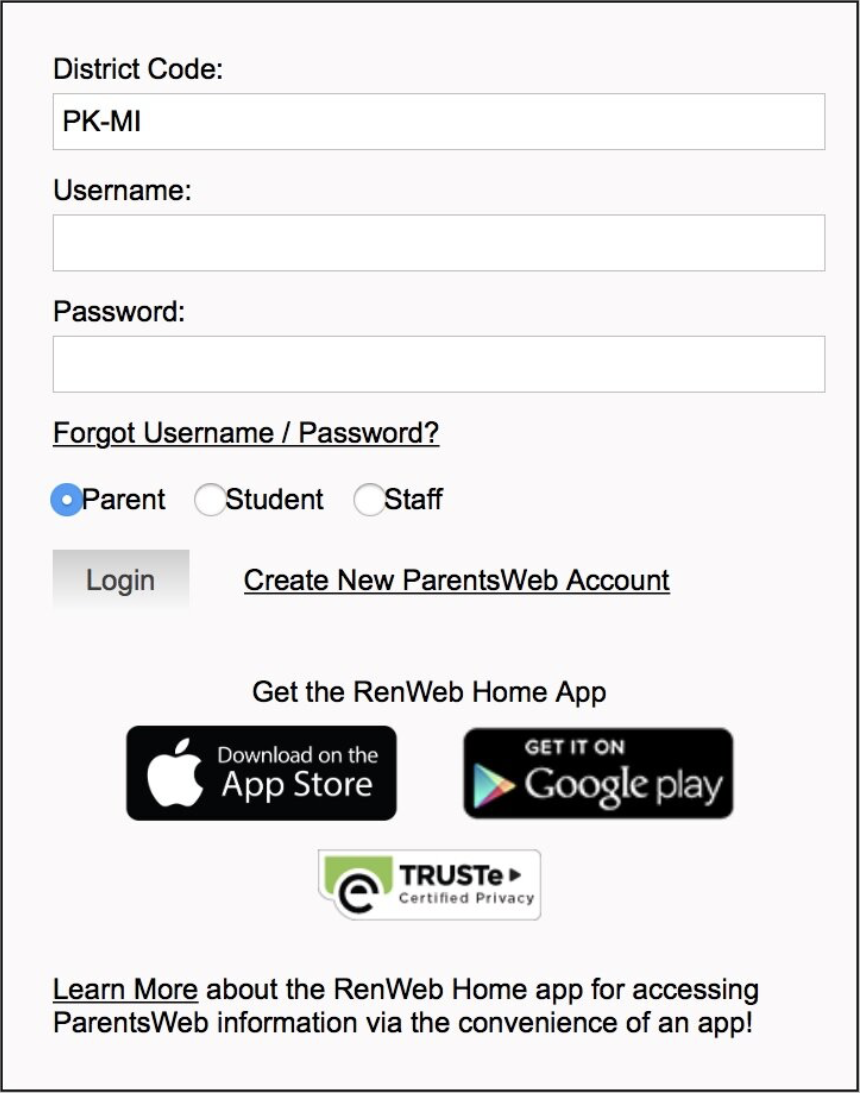 ​
Step 3
CLICK ON "STUDENT INFORMATION"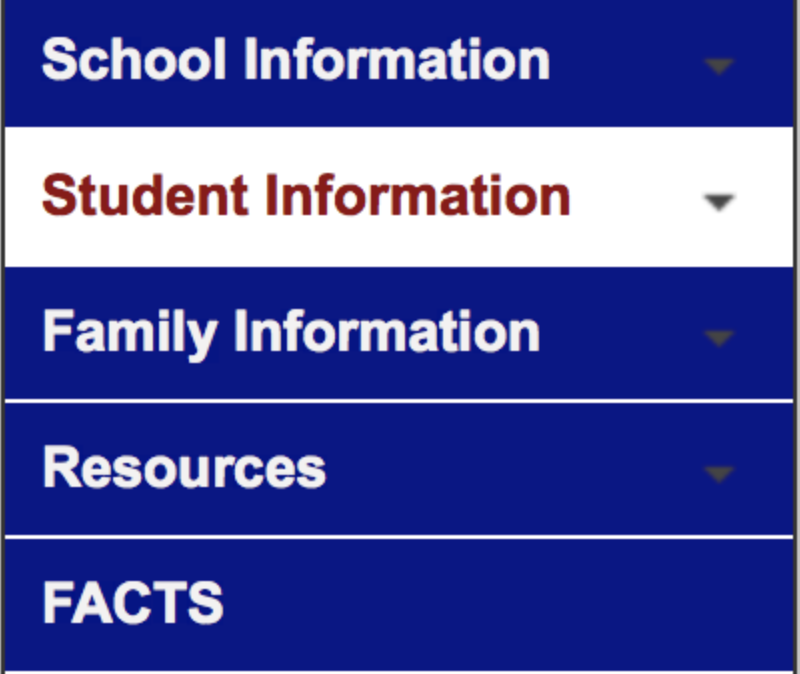 ​
Step 4
CLICK ON "LUNCH"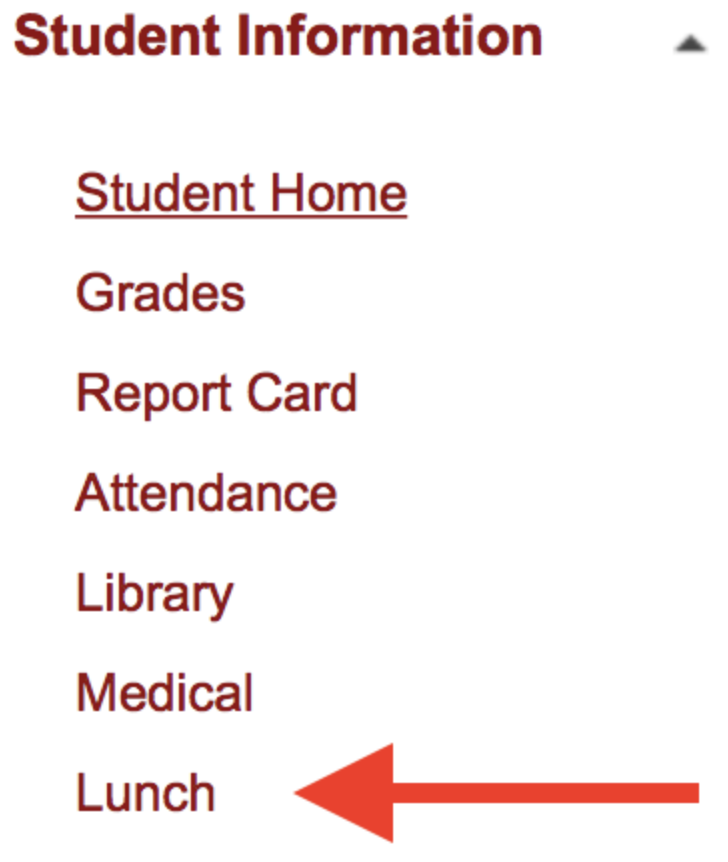 ​
Step 5
SELECT "MONTH" IN TIME FRAME

​
Step 6
AT TOP RIGHT SIDE OF THE PAGE CLICK "CREATE WEB ORDER"

​
Step 7
SELECT CHILD'S NAME TO ORDER. IF YOU HAVE MORE THAN 1 CHILD ENROLLED AT PCS YOU MUST ORDER SEPARATELY. YOU WILL SEE EACH CHILD'S NAME ON THE SAME SCREEN.

​
Step 8
THE MENU THAT IS CURRENTLY AVAILABLE TO ORDER APPEARS BY DAY. SELECT THE DAY YOU WOULD LIKE TO ORDER LUNCH.

​
Step 9
ADD A 1 NEXT TO THE MAIN ENTRÉE. YOU WILL NOT SEE THE SIDES ON THE ORDER FORM, BUT THEY DO COME WITH THE MAIN ENTRÉE.
All lunches come with salad, vegetable, fruit, and a drink.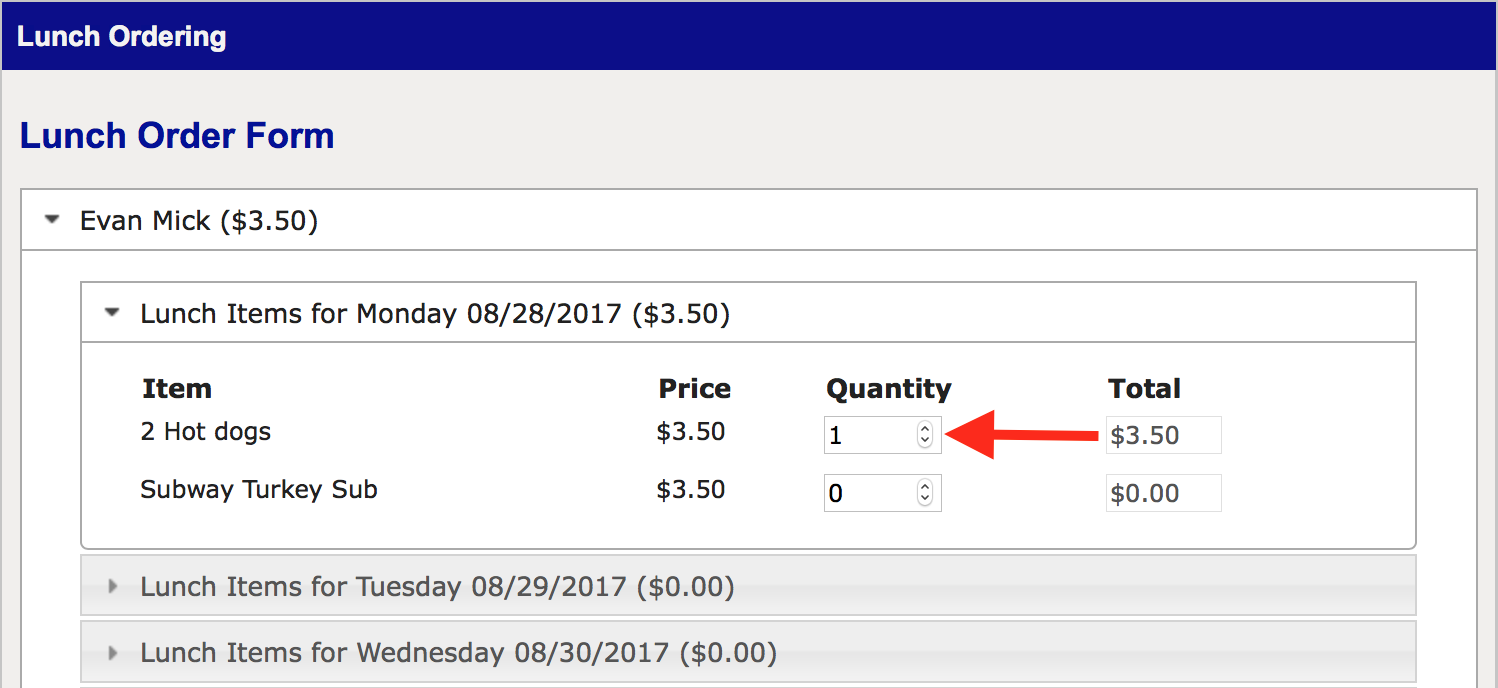 Step 10
WHEN ALL CHILDREN ARE DONE AND YOU ARE READY TO PLACE ORDER CLICK "SUBMIT ORDER" AT BOTTOM OF PAGE.
You cannot change or add to your order once you have clicked on "Submit Order". If you make a mistake please e-mail Linda Mick at lmick@parkwaychristian.org with the correct information.

Step 11
CLICK "CONFIRM AND PAY"

Step 12
CLICK "AUTHORIZE PAYMENT"
You will need to add a payment method if your payment information is not setup in FACTS.