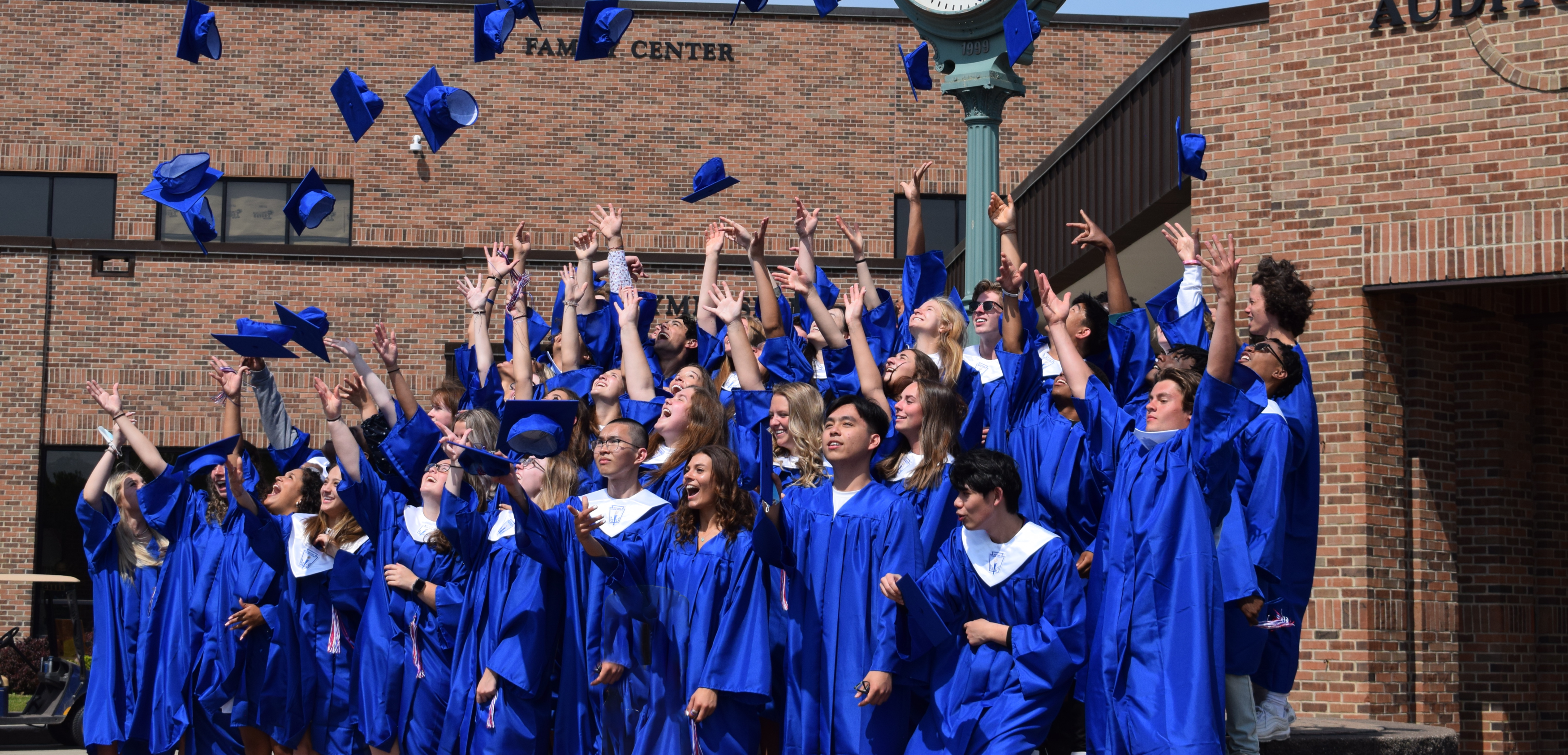 WELCOME TO PARKWAY CHRISTIAN SCHOOL
Our 2021 senior class has crossed the stage and received their diplomas! Our mission is to help prepare students for college, career, and the future while keeping Jesus as the foundation for life and learning. As a result of the education they received at Parkway Christian School, our alumni are ready to go out and be salt and light to the world.
Through our focus on Challenging Minds, Capturing Hearts, and Cultivating Gifts, our students have been prepared for future scholarly pursuits, leadership roles, with a strong biblical worldview. In the class of 2021, students received acceptances and scholarships to top schools, including University of Michigan, Hope College, Michigan State University, Grand Canyon University, Liberty University, Boston University, and Cornerstone University, just to name a few. All 50 students are pursuing the college or career opportunity of their choice. Five of our seniors were named to the Macomb County All Academic team. Students earned over $2.1 million in scholarships, both Academic and Athletic. Parkway Christian School offers multiple college-level courses preparing our students for excellence in their future endeavors!
Visit our school. If you would like to schedule a school visit, tours are available during the summer hours, Monday-Thursday between 9:15 am and 2:00 pm, or after hours by appointment.
There are lots of wonderful things happening at Parkway Christian School. For more information please check out our website. If you have any additional questions about our school or would like to schedule a personal tour, feel free to call us at 586.446.9900 ext. 172